ABOUT US
ORGANIZATION CHART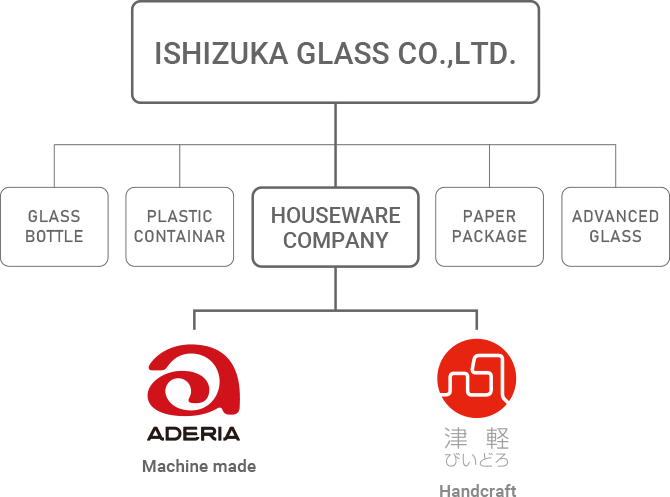 HISTORY
200 years of leading glass industry since 1819
Our pursuit of glass manufacturing began with an order for vidro sculptures received from a feudal lord. Japan's first melting techniques opened the road to mass production.
Ishizuka Glass originated in 1819 with the glass sculptures Iwasaburo Ishizuka made in the current Dota area of Kani City, Gifu Prefecture. Iwasaburo started with "vidro sculptures" ordered by the lord of the Owari Domain. Ishizuka Glass grew during the Meiji and Taisho eras, and has continued to wholeheartedly pursue glass manufacturing. We were the first in Japan to mass-produce highly transparent glass, which allowed us to make glassware a "familiar part of daily lives".
ADERIA was born in 1961 when Ishizuka Glass fully entered the tableware industry.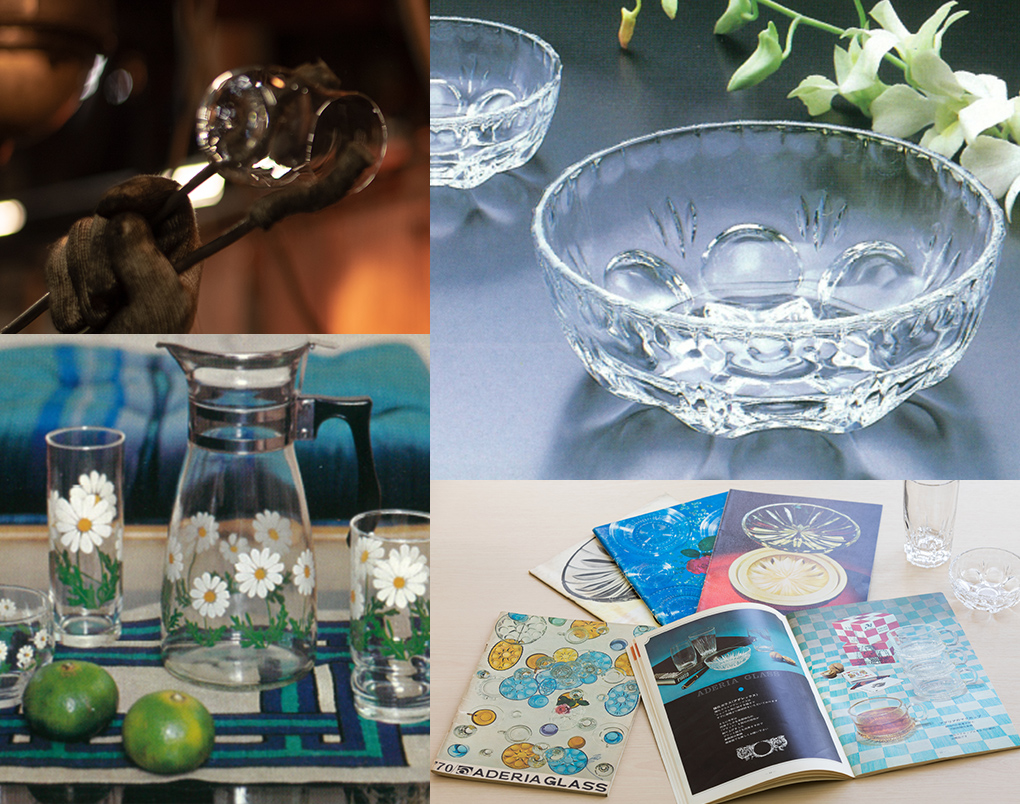 BRAND CONCEPT
ISHIZUKA GLASS started in Japan in 1819.
In the 1960s we started producing glass tableware and named the brand "ADERIA" derived from the name of Adriatic Sea, known as one of the birthplace of the glass.
Since then, we have produced long life design products,believed that only honest and timelessdesign would be never thrown away, and last beside of people forever.